Call me crazy, but a month into the semester after enrolling in 18 hours and setting up the groundwork for a busy extracurricular schedule, I decided to pick up another class, just for the heck of it. I call it Dorm Room DIY. It's entirely self-taught, with my dorm as my classroom, and the Internet is my textbook (I'm looking at you, Pinterest). In other words, I will not be getting credit for this class, and the university doesn't acknowledge its existence. 'Cos it may or may not be entirely a challenge I'm setting out for myself.
Frankly, I'm tired of spending endless amounts of time on the Internet, much of which I spend on either Pinterest, looking at crafts and recipes, or sewing/knitting/cooking/crafting blogs. I daydream about the day when I have disposable income to spend on fabric and whole wheat flour and wood. But that's not nearly as much as actually doing.
Objectives: learning how to use what's available to me in my suite ('cos I'm a big girl now and I get a suite) as my creative playground. I mean, more than just moving all the furniture in the common room to one side so I can use it as a dance studio (the perks of being a dance major!). Also, recording what works and what doesn't and in what ways things can be improved, if only for me.
Assignments: I'll try to complete a project (craft, sewing/knitting, or food) every two weeks, with the possibility of extra credit assignments in the middle. Barring unforeseen circumstances (and finals), I want this schedule to keep my creative juices flowing in way that the world of academia, even my artsier academia, doesn't ask me too.
Class Materials: Pinterest is going to be my text, 'cos you know, textbooks are just too boring. My crafts and inspirations will likely come from
my pinboards
, but sometimes I might just get a whim and do something that I haven't pinned. (gasp! creativity! 'cos that's what this is all about. :)
In the more sew-y/craft-y area, I'll be sticking to handsewing, because this college student does not have access to a sewing machine. Much as I may wish I did.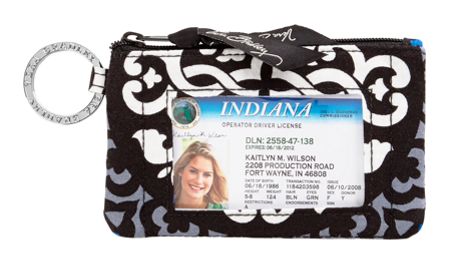 one of my first projects will be making one of these puppies (source)




In the kitchen corner of the common room, I'll be focusing on three appliances: refrigerator, microwave, and kettle/hot pot because those are actually present in my common room. I might get adventurous and borrow a toaster oven that I may have seen somewhere (shh, don't tell the RA!). But mainly, I want to stick to things you can legally make in college.
I'd love to have you join in with me--we can definitely make this a group project! Also, if you have any ideas for assignments I should try I'd love to hear them.